1. Function
This series mine explosion-proof type high voltage vacuum distribution device is applicable
In AC 50Hz circuit with rated voltage of 10kV, 6kV or 3.3kV and rated current of 630A for
Control and protection of power network in underground coal mines with explosive and
Dangerous gas(methane) and coal dust, and it can also be used for non-frequent start of big
Capacity motor. The device is classified as a, b, c, d four connection modes to meet different
Connection modes of inter connection mode of interconnection console, integrated console,
Direct start and so on. The circuit breaker is classified as spring energy storage mechanical
Type and permanent magnetism type.
2. Characteristics
2.1 Real-time English display for each kind of work data with simple and straightforward
Parameter setting.
2.2 Standard Rs485 communication interface.
2.3 Various kinds of protective functions for overload, short circuit, under voltage, over
Voltage, loss of phase, electric leakage, three-phase imbalance etc.
2.4 Two kinds of circuit breaker is selective, namely, permanent magnetism and spring
Energy storage mechanical type.
2.5 Two switching-on modes of electrical switching on and manual switching on (spring
Energy storage mechanical type).
2.6 Draw-out structure of cassette mechanism trolley, which is quite convenient for
Installation and maintenance.
About Us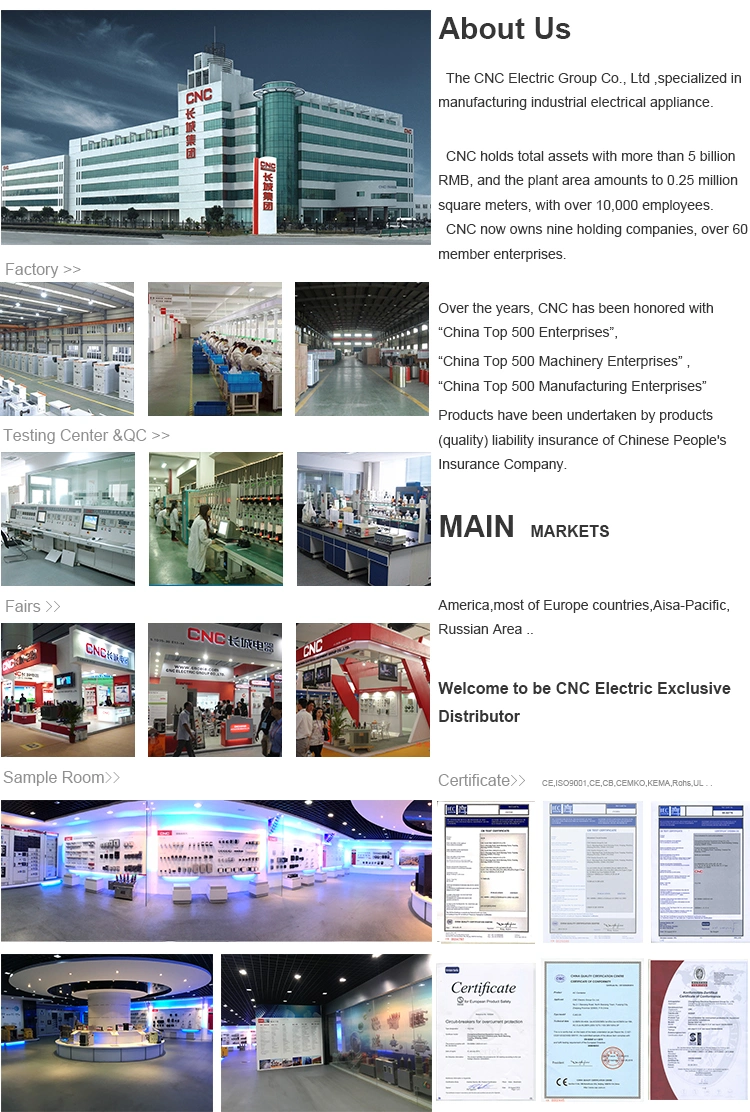 Our Advantage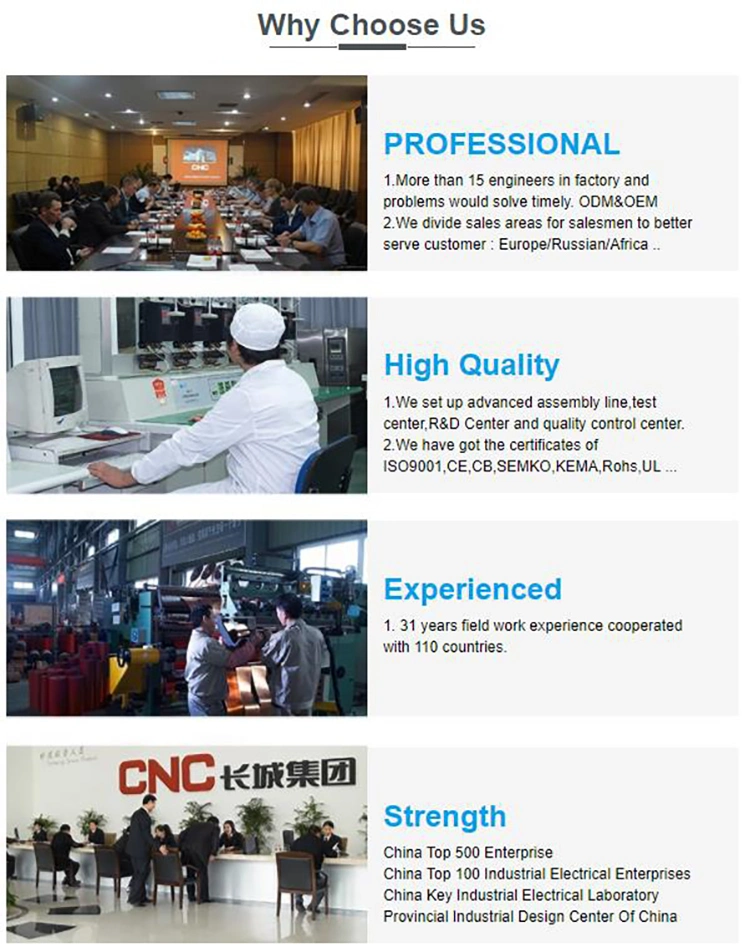 About Packing